Swarthmore, PA 2021
Community-oriented organizations located in or serving the boro of Swarthmore, PA.
A Better Chance Strath Haven, Inc.
A boarding school program located in Swarthmore that provides low-income, minority students from distressed school districts, a high quality, secondary-school education at Strath Haven High School.
Website
http://www.abcstrathhaven.org
Scott Arboretum of Swarthmore College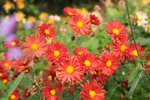 Exhibiting over 4,000 kinds of ornamental plants, displaying the best trees, shrubs, vines, and perennials for the region. Read more...
Lions Club of Swarthmore
Swarthmore Community Center
The Swarthmore Community Center is a non-profit organization, providing a safe and well maintained meeting place for various groups and individuals. The Center has evolved since 1976 from a place for teen activities to a location that serves people of all ages from different communities and with many different interests.
Website
http://www.swarthmorecommunitycenter.org/
Swarthmore Community Playgroup
Community playgroup for children up to age four with a parent or caregiver. Join us Wednesdays and Fridays Oct. - April from 9:30 - 11:30 a.m. for music, special guests and play! Daily rates, coupon booklets and season passes are available.
Swarthmore Fire and Protective Association
Swarthmore Borough is served by the Swarthmore Fire and Protective Association. The company provides its excellent service solely through the efforts of its hard-working and well-trained volunteers, who have provided 24 hour fire protection and emergency medical services to the Borough of Swarthmore and surrounding communities. Visit us often! We welcome visitors at the station. Feel free to stop by and take a look at our new tower engine and our antique fire engines! If you are interested in volunteering, or would like to donate money to support the Fire Company's efforts, call (610) 544-2732
Website
http://www.swarthmorefd.org/
Swarthmore Friends of the Arts
Swarthmore Friends of the Arts (FOA) is the volunteer organization responsible for the rotating art exhibits at Swarthmore Borough Hall. Our mission is to encourage the free expression of all forms of art by local artists, and to exhibit these works in our Borough Hall for the enrichment and enlightenment of the community. Artists are welcome to contact us to participate in a solo or group show. The public is welcome to contact us with any ideas for art exhibits, to join the FOA, or to inquire about purchasing art that is on display.
Website
www.swarthmorearts.org
Email
info@swarthmorearts.org
Swarthmore Historical Society
The Swarthmore Historical Society serves as an archives for the Borough of Swarthmore and an information resource on the history of the community. Read more about the Swarthmore Historical Society
Swarthmore League of Women Voters
The League of Women Voters supports citizen action, education and services to voters at the local, state, and national level.
Website:
http://palwv.org/lwv/pa-lls.html
Swarthmore Public Library
The Swarthmore Public Library is a member of the Delaware County Library System. Our services include book, periodical, video and audio circulation, internet access, interlibrary loan, programs for children and adults.
Website
http://www.swarthmorepubliclibrary.org
Email
swarthmore@delco.lib.pa.us
Swarthmore Recreation Association
The Swarthmore Recreation Assocation (SRA) is a non-profit organization dedicated to the promotion and facilitation of recreational activities in the borough of Swarthmore, Pennsylvania. We sponsor programs for children and adults throughout the year.
Website
http://www.swarthmore-rec.org
Email
director@swarthmore-rec.org
Swarthmore Senior Citizens Association
The Swarthmore Senior Citizens Association is an organization dedicated to fostering the well-being of Senior Citizens in the Swarthmore Area through the provision of support services,information related to issues of aging, opportunities for social interaction, and the promotion of Intergenerational interaction.
Swarthmore Swim Club
The Swarthmore Swim Club, located at 201 Riverview Road, is a private outdoor swim club.
Website
http://swarthmoreswimclub.org/ And on Facebook: "SwarthmoreSwimClub"